Biography | Dr. Michael Abdelsayed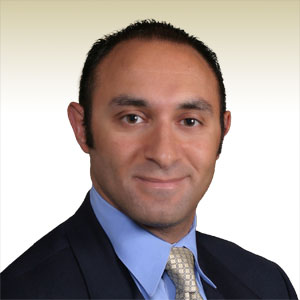 I  was born in Tulsa, Oklahoma after my parents immigrated to the US from Cairo, Egypt. I grew up in Houston and have lived in the area ever since. From a very young age I aspired to become a physician like many of my uncles and aunts. I originally pursued a career in Urological surgery but found Physiatry (Physical Medicine &Rehabilitation / PM&R) more in line with my philosophy as I have always enjoyed WELLNESS and helping others GET WELL.
Outside of medicine, I enjoy cross training, winter sports, time with my family and friends, car racing, and djing private parties and special events ( I'm aka dj metrOmike).
I've always been an active individual and as anyone who knows me can attest: I practice what I preach. I feel that one of the greatest health problems we face as a nation is our poor general health and well being. We lack basic knowledge of proper nutrition and are much too sedentary. Hence, much of our healthcare dollar is consumed by the end results of our poor lifestyle choices. Obesity, inactivity, and stress are unfortunately synonymous with our American lifestyle. We can change our health (and therefore that of our nation as a whole) through better nutrition and exercise.
Remember: only you can make or break a habit: good or bad. So treat today as the first day of the rest of your life!
Education
Robert E. Lee High School, Houston, Class of 1989
Houston Baptist University, Bachelor of Science, 1994
University of North Texas Health Science Center at Fort Worth, Doctor of Osteopathic Medicine (D.O.), 1999
Bi-County Community Hospital / Henry Ford Hospital System, Michigan,Internship, 2000
Henry Ford Hospital System, General Surgery, 2001
Baylor College of Medicine, Residency in PM&R, 2005
American Board of Physical Medicine & Rehabilitation, Board Certification received 2006